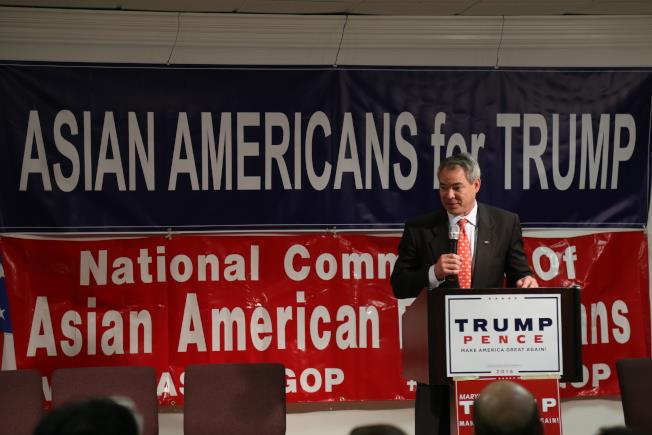 Bert Mizusawa, Former Major General - Senior Policy Advisor for Trump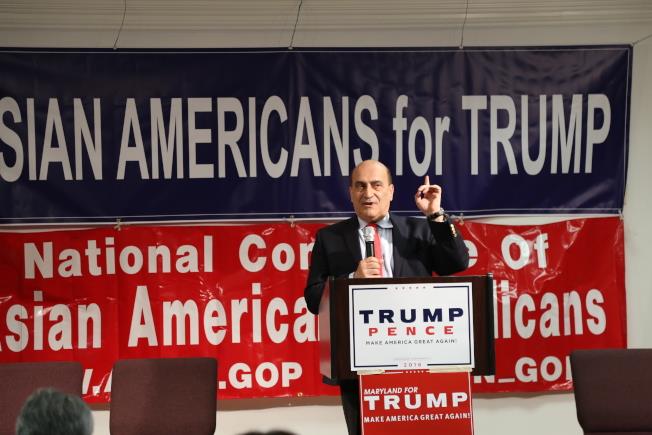 Dr. Walid Phares, Senior Policy Advisor for Trump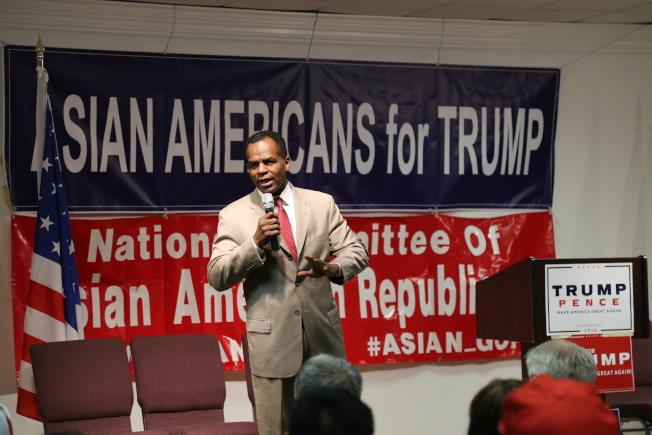 Chuck Smith, Candidate for Virginia Attorney General - 2017 Election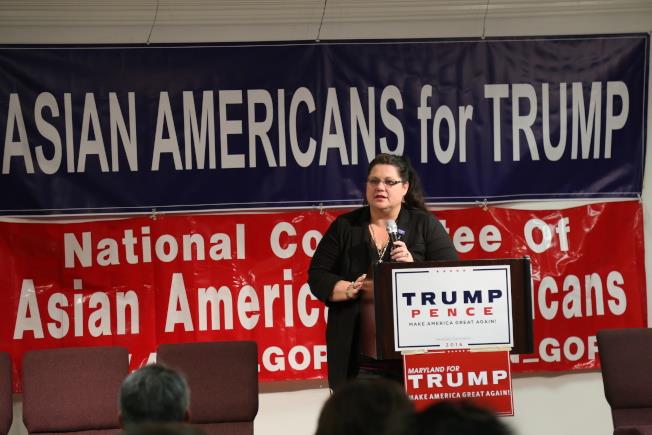 Elizabeth Schultz , Member, Fairfax County School Board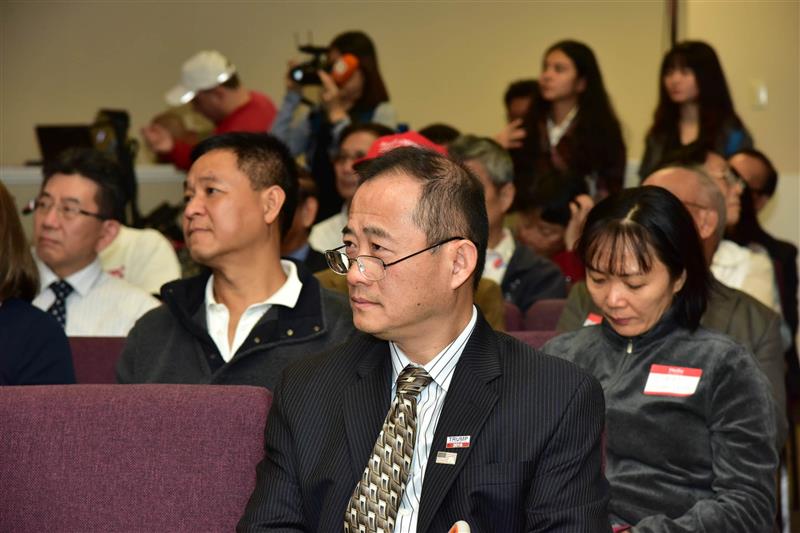 Cliff Zhonggang Li, Executive Director of National Committee of Asian American Republicans
Click here to see more photos.
About
The country is at the crossroad. Time to rise up and have your voice heard! More than 300 people came to the trump rally on Oct 29 in Northern Virginia, meeting Trump surrogates and GOP state leaders; cheering for Trump and Republican values we resonate.
Guest Speakers
Bert Mizusawa, Former Major General - Senior Policy Advisor for Trump
Dr. Walid Phares, Senior Policy Advisor for Trump
Bob Marshall, VA State Delegate, 13th Congressional District
Charles Hernick, Candidate for the Eighth Congressional District
Chuck Smith, Candidate for Virginia Attorney General - 2017 Election
Chris Grose, Candidate for the Eleventh Congressional District
Elizabeth Schultz Member, Fairfax County School Board
Matt Ames, Chairman, Fairfax County Republican Committee
Jill Cook, Secretary, Republican Party of Virginia.
Alice Butler-Short, State Director of Virginia Women for Trump
Jo-Anne Chase, Virginia Director - National Diversity Coalition for Trump
Ms. Monica Lee Morrill, Advisor, APA Advisory Council, Trump Campaign
Ronald Wilcox, Grass Roots Support Services
Dolores Newsuan Reyes, African American entrepreneur
Mary Ann Macdonald, Democrat for Trump
Hai Van Tran, Vietnamese American Republican Committee
Sue Wilson, Korean American Republican Party of Virginia
Bill Hoofat, Chinese American Republican Virginia Association
Warie Azarcon, Filipino-American Republicans USA
Puneet Ahluwalia, Virginia Indian Republican Committee
QiHui Huang, Maryland Republican Asian Pacific American Council
Organizations
National Committee of Asian American Republicans, Northern Virginia Chapter
Korean American Republican Party of Virginia
Chinese American Republican Virginia Association
Vietnamese Republican Committee Coalition
Filipino-American Republicans USA
Virginia Indian Republican Committee
Maryland Republican Asian Pacific American Council