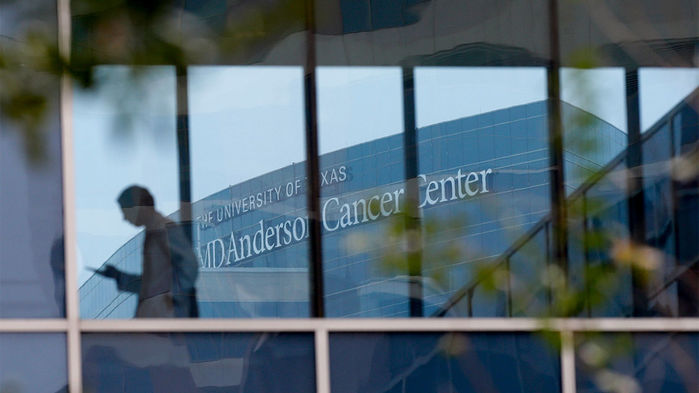 HOUSTON CHRONICLE
HOUSTON, TEXAS —The MD Anderson Cancer Center here has ousted three senior researchers after the U.S. National Institutes of Health (NIH) in Bethesda, Maryland, informed it that the scientists had committed potentially "serious" violations of agency rules involving confidentiality of peer review and the disclosure of foreign ties. The researchers are among five MD Anderson scientists that NIH cited in letters to the cancer center, which is part of the University of Texas (UT) system. MD Anderson officials say they invoked termination proceedings against three of the researchers, are still investigating allegations against one, and determined termination was not warranted for the fifth scientist.
The new developments are linked to a sweeping effort launched last year by NIH to address growing U.S. government fears that foreign nations, particularly China, are taking unfair advantage of federally funded research. NIH says its inquiries about the foreign ties of specific NIH-funded researchers have prompted at least 55 institutions to launch investigations. The cases at MD Anderson, which received $148 million in NIH funding in 2018, are the first publicly known instances where NIH's inquiries appear to have led an institution to invoke termination proceedings against researchers judged to have violated the rules.
Cancer center officials have not named any of the five researchers. MD Anderson President Peter Pisters says all are "Asian"; Science has confirmed that three are ethnically Chinese. Several faced NIH inquiries about their ties to China, according to internal cancer center documents and NIH emails provided by MD Anderson to the Houston Chronicle and reviewed by Science. Those documents also show that MD Anderson has been working with the Federal Bureau of Investigation (FBI) for several years on undisclosed national security investigations, which included searches of faculty email accounts and in one instance, video surveillance. Those investigations could be linked to the recent departures and to the NIH letters; MD Anderson had put at least one faculty member named by NIH on leave in December 2017, months before NIH sent its letter and 1 week after FBI gained access to several MD Anderson network accounts.
MD Anderson's actions, as well as the larger NIH and FBI efforts, have added to concerns in the Chinese American science community that U.S. officials are targeting researchers for special scrutiny based on their ethnicity. "Scientific research depends on the free flow of ideas," says Frank Wu, president of the Committee of 100, a group of influential Chinese Americans that is based in New York City. "Our national interest is best advanced by welcoming people, not by racial stereotyping based on where a person comes from."
Here in Houston, the Chinese American community is also concerned that FBI has not explained why it has been interviewing ethnically Chinese faculty at MD Anderson over the past 17 months. No scientist has been charged with a federal crime. One MD Anderson researcher was charged under state law with a crime unconnected to grant reporting or foreign ties; the charges were ultimately dropped. "We continue to witness several of our distinguished Chinese researchers or scientists accused of infractions without formal charges being levied," says Rogene Gee Calvert, who co-chaired a panel here on economic espionage.
NIH officials have said they are not engaging in racial profiling. And MD Anderson officials maintain they had little choice but to act after they received letters from NIH detailing allegations and concerns about the five researchers. "As stewards of taxpayer dollars invested in biomedical research, we have an obligation to follow up" when asked to investigate grant recipients, Pisters said in an interview.
Science and the Houston Chronicle have identified at least three other institutions that have received letters from NIH. The letters focus on eight faculty members. Four are at the Baylor College of Medicine, and one is at the UT Health Science Center, all located here. Three work at a major research university that confirmed it received letters from NIH but asked for anonymity. Officials at that university and at Baylor concluded that most of the seven NIH-flagged researchers at their institutions had failed to follow NIH policies, but the violations were not serious enough to merit disciplinary action. The officials said all seven of those researchers were "ethnic Chinese." There was no public announcement in any of those cases, and it is not clear how other universities have responded to the NIH letters, the most recent of which were sent out last month. The reports "confirm" one or more "serious violations" of NIH or university policies by three researchers. In an additional case, Weber concluded that the researcher did violate some NIH and university policies, but that there were "several ameliorating factors" that argued for a lenient response.
In response to a series of questions from Science, an NIH spokesperson said NIH "does not discuss pending reviews [of the cases highlighted in the letters]." But, the spokesperson added, "NIH commends MD Anderson for their actions [and] encourages other NIH grantee institutions to learn from the MD Anderson experience."
Specific allegations
The five letters that MD Anderson received from NIH about specific researchers began to arrive late in August 2018. A few days earlier, NIH Director Francis Collins had sent a letter to more than 10,000 institutions warning them of "systematic" efforts by foreign nations to steal intellectual property. In that letter, Collins reminded institutions of NIH rules that bar peer reviewers from sharing confidential grant proposals and require researchers to report ties to foreign institutions, funders, and companies.
Four of the five NIH letters to MD Anderson contain very specific allegations of what NIH terms "serious" rule violations. One letter, for instance, asserts that a researcher had violated peer-review confidentiality by emailing to a scientist in China an NIH grant application marked as containing "proprietary/privileged information." A different letter alleges that a researcher had shared "detailed information on as many as 8 NIH applications" with a daughter. NIH asserts several researchers had "active and well-supported research programs in China," or financial ties to foreign firms, that they did not disclose. Three of the letters specifically mention a researcher's potential involvement in China's Thousand Talents Program, an effort started in 2008 to establish ties with ethnically Chinese scientists working outside of China by offering funding, salary, and other research support. The letters do not say how NIH learned of the violations it identified, but Collins told reporters after a Senate hearing last week that FBI has "been a major part of providing us with information that they've uncovered." Each letter asked MD Anderson officials to report back within 30 days.
MD Anderson's compliance and ethics officer, Max Weber, responded with lengthy reports to Pisters, which were provided to the Houston Chronicle in redacted form and reviewed by Science. The reports "confirm" one or more "serious violations" of NIH or university policies by three researchers. In an additional case, Weber concluded that the researcher did violate some NIH and university policies, but that there were "several ameliorating factors" that argued for a lenient response.
Based on those reports, MD Anderson officials say they moved to terminate three of the researchers. Two of those faculty resigned before the termination process was complete; the third person is just beginning due process requirements. A fourth case is still under investigation.
Long-standing FBI interest
Although MD Anderson officials say NIH's recent letters prompted its actions, the internal documents make it clear that federal law enforcement agents have been examining and interviewing researchers at the prestigious institution since at least 2017. On 11 December 2017, FBI received the cancer center's permission to obtain information from employee email accounts—as many as 23 accounts, according to sources familiar with the matter—which MD Anderson officials provided on hard drives. During interviews with MD Anderson faculty, FBI agents were interested in obtaining lists of researchers who had accepted grants under the Thousand Talents program, according to one MD Anderson researcher who was interviewed. Supervisory special agent Don Lichay, of FBI's field office here, would not comment on specific investigations, adding, "We're just going to go where the evidence is." A 2015 FBI Counterintelligence Division handout argued that recruiting scientists through programs such as Thousand Talents allows China to "benefit from years of scientific research conducted in the United States" and "severely impacts the U.S. economy." 
This week's revelations are now fueling complaints among some researchers that MD Anderson is targeting its Chinese and Chinese American scientists for special scrutiny—and removal. Some of the center's critics count 10 senior MD Anderson researchers or administrators of Chinese descent who have retired, resigned, or been placed on administrative leave in the past 17 months. Some of these researchers reportedly left of their own accord, but their supporters say that a toxic climate and the perception of racial profiling hastened their departure.
"From the Asian-American community perspective, the investigations, in general, came out of the blue and involved only Chinese-American scientists," says Aryani Ong, an activist in Rockville, Maryland, who has organized several dialogues between community leaders and U.S. intelligence officials on racial profiling. "The fear and confusion may have been mitigated if the institution had first engaged with employees and ensured compliance."
Calvert says if researchers "are breaking the law and committing a crime, then charge them and let them be tried in a court of law. But what MD Anderson and some other institutions seem to do is accuse and see if they can wait them out."
Ong is concerned that, as efforts by federal research agencies to address foreign influence take hold, there could be a "brain drain" as scientists "leave under a cloud of suspicion."
Mien-Chie Hung, a Taiwanese-born researcher who recently left MD Anderson, echoes that view. In  February, Hung retired from his position as the cancer center's vice president for basic research to take a job as president of China Medical University in Taichung, Taiwan. (His move wasn't connected to any investigation, he says.) In March, he co-authored a letter to Science raising concerns about possible racial profiling at institutions across the country, expressing hope that "increased security measures will not be used to tarnish law-abiding scientists."
Pisters says he understands those concerns but rejects the notion that MD Anderson is targeting ethnically Chinese researchers. "In situations where individuals, small in number, have undergone investigations like this, I can understand why groups might feel they're being singled out," he says. "That's not the intent of our organization." 
Some researchers here worry the campaign to root out foreign influence at MD Anderson will be counterproductive and prompt some researchers to leave the United States. "These are the top talents that foreign countries have been trying to recruit unsuccessfully," says Steven Pei, an engineering professor elsewhere in Houston and a former chairman of the board of United Chinese Americans, a national advocacy organization. (He is not among the 10 people who have departed MD Anderson since 2017.) Institutions like the cancer center, he says, are "helping foreign countries to accomplish what they could not do by themselves."