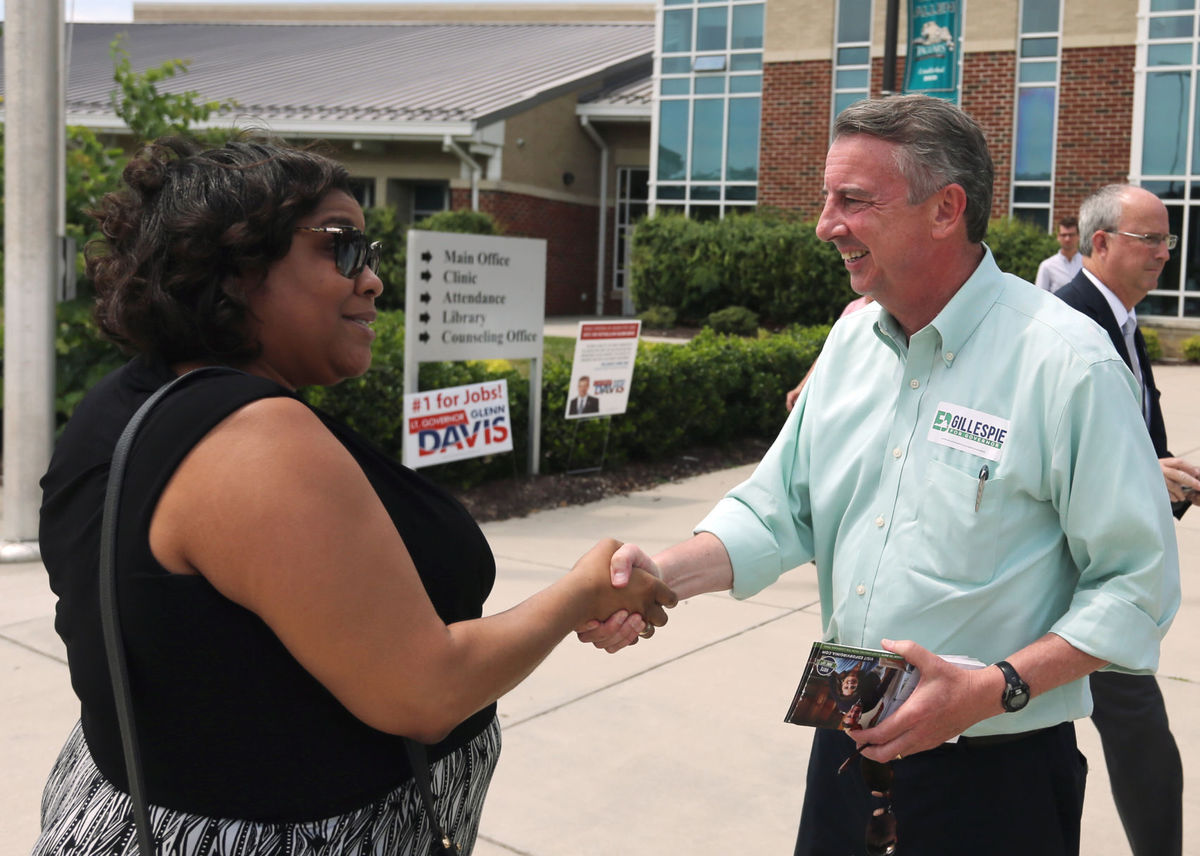 JOE MAHONEY/TIMES-DISPATCH Virginia gubernatorial Republican hopeful Ed Gillespie greets voter Sakina Jackson mid-afternoon at the polls at Glen Allen High School on primary day across the state on Tuesday June 13, 2017.
Republican front-runner Ed Gillespie defeated his two rivals in Tuesday's gubernatorial primary to become the GOP nominee for governor.
Gillespie — former Republican National Committee chairman, political consultant and 2014 U.S. Senate candidate running on an economy-focused message and calls to cut taxes — edged firebrand Corey Stewart, who modeled himself after President Donald Trump.
State Sen. Frank W. Wagner of Virginia Beach, running as an infrastructure-oriented policy wonk with the most experience in Richmond, finished third.
Stewart, the chairman of the Prince William County Board of Supervisors and former chairman of President Donald Trump's Virginia campaign, ran on a Trump-style message of cracking down on illegal immigrants, attacking political correctness and rigorously defending Virginia's Confederate monuments.
Gillespie, 55, of Fairfax County, has tried to avoid appearing either too critical or too supportive of Trump, a task that could become more difficult in a general-election campaign targeting a broader audience of potential voters.
Already looking ahead to the November contest, Gillespie has criticized both Democrats as being hostile to charter schools and Virginia's status as a right-to-work state, a business-friendly policy that makes it difficult for labor unions to organize.