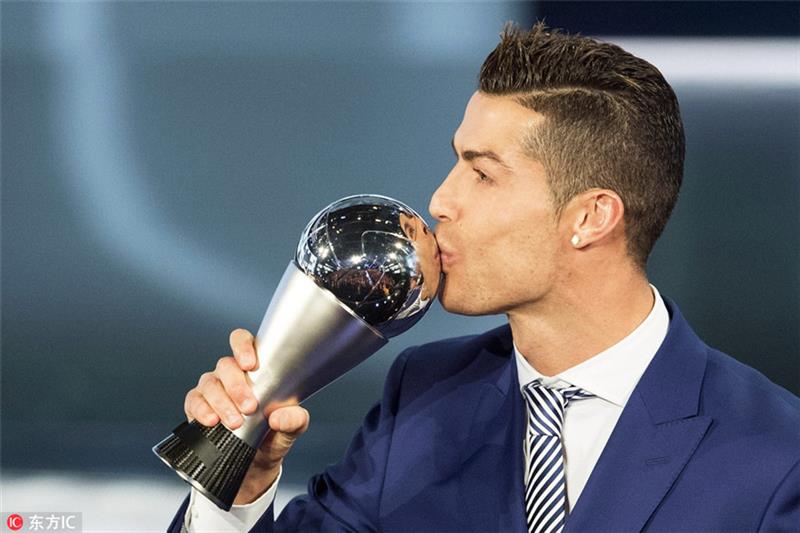 Real Madrid's Portuguese striker Cristiano Ronaldo kisses his trophy after winning the FIFA Men's Player of the Year 2016 award during the FIFA Awards 2016 gala at the Swiss TV studio in Zurich, Switzerland.
ZURICH - Cristiano Ronaldo won FIFA's player of the year award for the fourth time on Monday, beating his old rival Lionel Messi who was pulled out of the ceremony only a few hours earlier by his club Barcelona.
Ronaldo was rewarded for his performance in 2016 when he won the Champions League with his club Real Madrid and then Euro 2016 with Portugal. Five-times winner and four-times runner-up Messi was second and Frenchman Antoine Griezmann third.
Barcelona said that Wednesday's game against Athletic Bilbao would take priority over the ceremony and that none of their invited players would travel, which disappointed Ronaldo.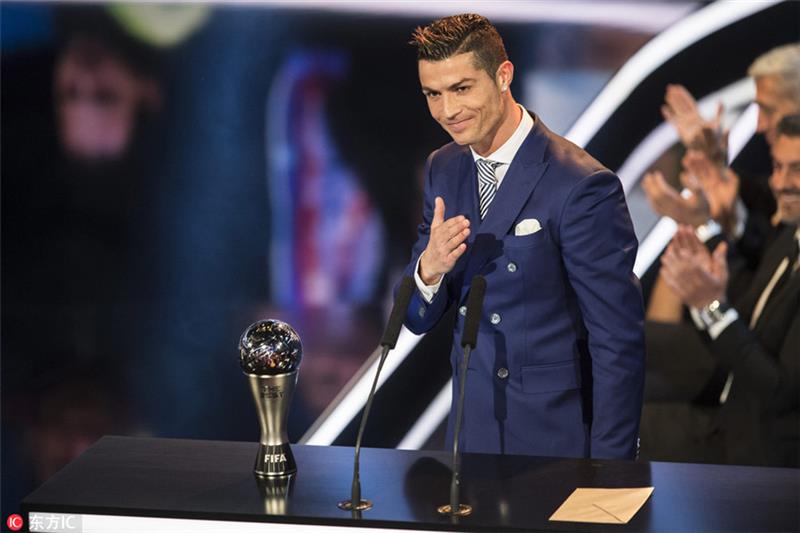 "I would like Messi to have been here today but they have an important game on Wednesday and we can understand that," he said after accepting the award from FIFA president Gianni Infantino.
"I don't have much more to say, I think the awards speak for themselves," he added. "I'm very happy and I can say that 2016 was the best year of my career, the trophy shows that people aren't blind and watch the games."he said after accepting the award from FIFA president Gianni Infantino.
FIFA, which organised the award jointly with France Football magazine from 2010 to 2015 when it was named the Ballon d'Or, rebranded it as "The Best" this year after splitting with the French publication.