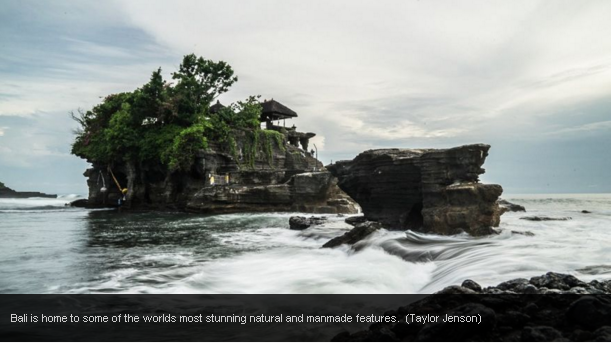 If heaven and hell had a baby, it would be Bali.
With its screensaver beaches, tropical climate and prices so low, you feel like you're cheating the system ($27 a night for a three-star hotel, $1 for a fresh fruit smoothie), the Island of the Gods is the closest thing to paradise on earth.
But Bali, despite its natural splendor and affordability, is no Eden. It's to Australians what Cancun is to Americans, what Ibiza is to Europeans. It attracts more than its share of hedonists who come for spring break year-round.
In 2015, Bali welcomed 4 million foreign visitors — one traveler per resident. By 2020, Indonesia's Ministry of Tourismaims to host 20 million — an ambitious goal, especially if the country's House of Representatives passes a proposed alcohol ban that could  impose sentences of up to 10 years in prison for producing, selling or consuming alcohol. But even if the law passes, the ministry is confident that Bali's appeal will not be diminished. In that regard, it has an impressive track record.
This is the same place that bounced back after deadly terrorist bombings in 2002 and 2005 and weathered a public relations storm in 2015 when two Australians were executed for drug trafficking. The State Department has warned of potential crime related issues for travelers noting that "organized crime remains a problem in Indonesia, most notably drug dealing and trafficking in persons."
But would an alcohol ban really curb any crime-related incidents? The Islamic groups who support the bill think it will help curb damage incurred from drunken tourists, but the head of the Indonesian Hotel and Restaurant Association, Hariyadai Sukamdani, told The Jakarta Post that "their business will be done" if the bill passes.
But not all foreigners would be turned off by an alcohol-free vacation in paradise.
Taylor Jenson, a 28-year-old photographer from Colorado who returned from a vacation in Bali last month, said an alcohol ban wouldn't affect his decision to return. "Alcohol is definitely a large part of the tourism culture there, but Bali has much more to offer than just partying," he said. "The people, the food and the waves all outweigh alcohol."
Jenson said he was never offered drugs or women in Bali, though he says other friends warned him about the proliferation of certain illegal activities."I expected it to be more sketchy, but I felt safe there at all times," he said.  
When Jenson wasn't surfing Bali's world-class waves, he was steering his scooter ($4 a day) along the narrow corridors separating centuries-old rice paddies from new construction in Canggu, a community "where serenity rules," according to theNew York Times. Canggu's recently paved main drag is lined with chic cafes and hip boutiques where travelers can throw back wheat grass shots and buy custom surfboards before slipping off their flip-flops for a $7-an-hour reflexology massage.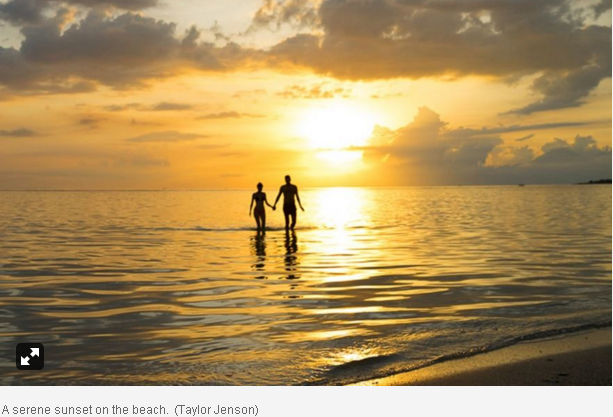 The dirt side roads offer a glimpse of the rural Balinese lifestyle: daily Hindu offerings at the threshold of humble wood dwellings that lack modern mainstays like air conditioning. The Balinese are accustomed to the heat and humidity, but Western visitors cool down with liquid nitrogen ice cream sundaes at the new ageCreamery — an establishment that foreshadows the gentrification that's coming.
If Canggu is Bali's best kept secret, its worst is Ubud, which became a bucket-list contender after it was featured in Elizabeth Gilbert's memoir, "Eat, Pray Love," which was made into a movie starring A-lister Julia Roberts.
Ubud is a mystical jungle where spirituality rules and towering banyan trees wrap their roots around deserted ancient temples, much like Angkor Wat in Cambodia.The hundreds of crab-eating maquaques who climb on them are considered holy. (They're also opportunistic. In Ubud's Sacred Monkey Forest, they'll pose on the shoulder of any selfie-stick-wielding tourist.)
Yoga may be Ubud's official sport, but its number one spectator sport is dancing — and not the kind found in Kuta's clubs. The Balinese are dramatic storytellers whose history is best told through animated expressions and elaborate costumes.
Every day, travelers fan themselves in outdoor amphitheaters while watching battles between good and evil play out on stage. The dances depict popular Hindu legends who were the first to experience Bali's light and dark sides. (Indonesia has the largest Muslim population in the world, but nearly 90 percent of the Balinese are Hindus, and the island is proud to maintain its religious identity.)  
There are 33 other provinces to explore besides Bali in Indonesia, which contains more than 17,000 islands and is the largest archipelago in the world. The tourism ministry is eager to introduce travelers to other culturally rich regions of the country, including Banyuwangi, Lombok and Sumatra with their black sand beaches and skyscraping volcanoes, and the rust-colored deserts of Komodo Island, where man-eating lizards roam.
But Bali his an unrivaled ring to it that resonates with travelers looking for a slice of heaven on earth. It occasionally comes with a side of hell, but that could be the price you pay for playing in paradise.